"We bring
peace of mind

to you and your loved ones."
Professional Home Care Service Serving in home care Tinley Park, IL
The Right Choice Home Care Difference
Home Care Agency Tinley Park IL
Right Choice is a key to All your home care needs. We are there for your loved ones, when you need us to be! Our agency makes custom solutions for seniors that are easy on your budget, compliant with the laws, and integrate easily in our customer's life style.  We listen to your loved one's needs and create a custom care plan.  Above all, we provide compassionate care and comfort as if a family member is working for your loved one.  With caregivers throughout Tinley Park & the surrounding area, we are able to match you with a caregiver that not only is a great match, but is close by.
Certified Dementia Practitioner Provider Agency
We are a trusted dementia and Alzheimer's home care agency.  In fact, both of our owners are certified. We specialize in providing memory care and Alzheimer treatment plans for your loved ones that allow them to thrive as well as possible in their homes. Custom Alzheimer and dementia care from caregivers that care!
Years of Experience in Home Care
Trained & Certified Caregivers
Contact Our Caregiver Team Today
We are available 24 Hours & 7 days a week including weekends and Holidays.  Fill out form below or call (708) 866-2246 to learn more about pricing and our approach to caregiver services in Il.
Read Reviews From Illinois Families We've Had the Pleasure to Serve
Caregiver Agency Tinley Park Illinois
Services available through HCBS Medicaid waivers may consist of adult daycare, companionship care, support with everyday living activities, resilient medical equipment, and more. Home and Neighborhood Based Providers through Medicaid waivers are not privilege programs. For that reason, satisfying the eligibility requirements does not correspond to automatic receipt of advantages. Rather, waitlists for services might exist. States may also use house and community based services by means of Section 1115 demonstration waivers. These pilot programs permit states greater flexibility in implementing and enhancing their Medicaid programs. Some states offer long-lasting services and supports (LTSS) through this kind of waiver. While this choice may eliminate waitlists for services, this is not constantly the case.
In addition to being a resident in the state in which one applies, there are also monetary and functional requirements that need to be fulfilled. While both earnings and assets are considered for Medicaid eligibility purposes, the limitations vary based on the state in which one lives and the program for which one is using. In order to be qualified for the routine state Medicaid program, one must satisfy the criteria set forth for their specific eligibility group. For the functions of this article, the eligibility group is "aged, blind and disabled". Usually speaking, the majority of states restrict one's month-to-month earnings to either 100% of the Federal Poverty Line (FPL) or 100% of Supplemental Security Earnings (SSI)/ Federal Benefit Rate (FBR).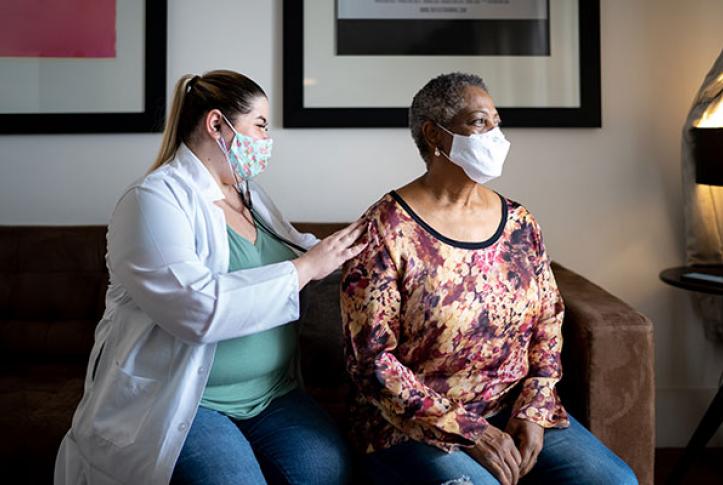 States that use 100% of SSI, restricts a person's earnings to $794/ month (as of 2021). Assets are also thought about and are normally limited to $2,000 for an individual. See state-specific Medicaid eligibility requirements for house care here. HCBS Medicaid waivers and LTSS demonstration waivers typically enable greater earnings limits than do state Medicaid plans. Frequently, these waivers make use of the very same eligibility requirements as does institutional (retirement home) Medicaid. As a general guideline, in 2021, 300% of SSI is used as the earnings limit. This means that a person can not have more than $2,382/ month in earnings.
: Surpassing these financial limitations does not imply one is not, or can not, end up being qualified for Medicaid home care. Being over the income and/ or possession limit(s) does not imply that a person can not receive Medicaid. Particular greater end properties are typically exempt, or stated in a different way, not counted towards Medicaid's asset limitation. Examples include one's house, family furnishings, car, and engagement and wedding rings. There are also preparing techniques, such as Miller Trusts, Medicaid possession protection trusts, irreversible funeral service trusts and annuities, that can be executed in order for one to fulfill the monetary eligibility criteria. Professional Medicaid planners can be of terrific help in this circumstance.
One word of care: Do not offer away properties, or offer them under market price, in an effort to satisfy Medicaid's property limitation. Medicaid has a look-back duration in which previous property transfers are examined, and if one has actually violated this rule, there will be a Medicaid ineligibility period. A functional requirement limit, likewise described as medical need, must also be fulfilled in order for one to be qualified for in-home care. For the state Medicaid strategy (routine Medicaid), persons frequently must show the need for support with activities of day-to-day living and/ or instrumental activities of everyday living.
Interested in joining our caregiver team?